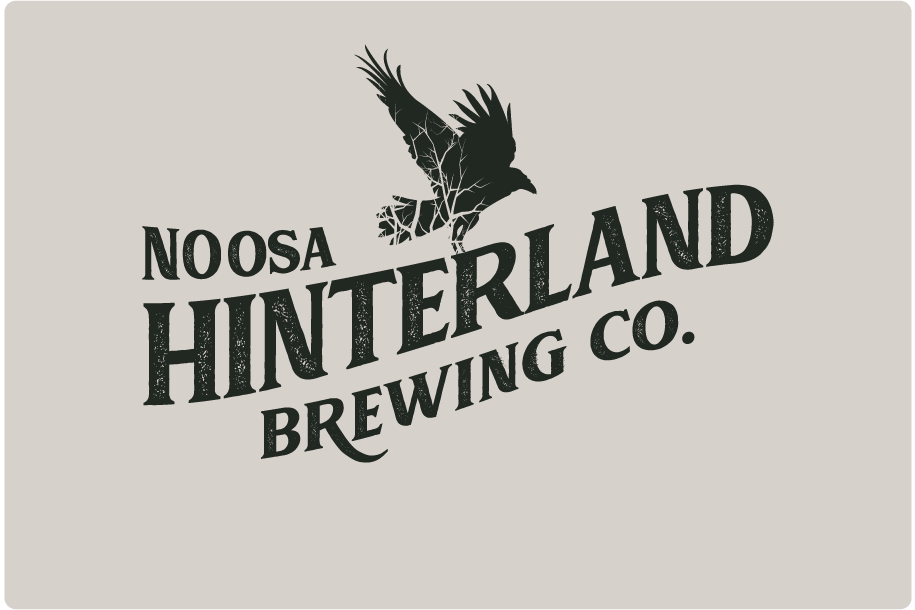 Cooran Crusher – 4.2% ABV | 16 IBU | 3.4 SRM
You don't have to be a beer nerd to enjoy Noosa Hinterland Brewing, and this is our take on the beer for a two o'clock knock.
Pilsner and Pale Ale malts, neutral ale yeast.  Not a mid-strength, not a full strength, designed to drink cold when you're hot.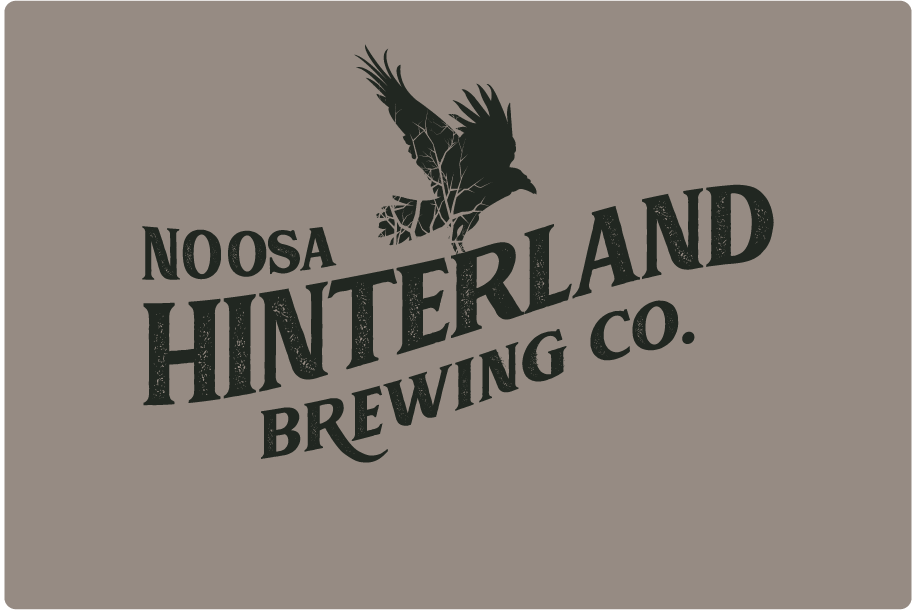 Pilsner – 5.2% ABV | 28 IBU | 4 SRM
A beautiful German-style Pilsner with the characteristic light malt colouring, dry finish and crisp palate-cleansing hop profile.
100% German Pilsner malt, Saaz hops and 34/70 yeast come together in a great drinker.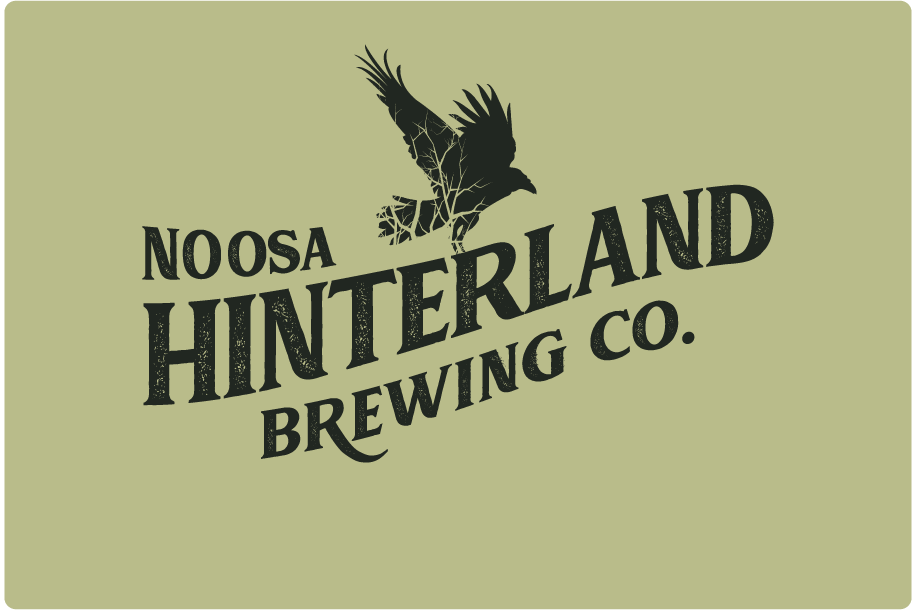 Milk Stout – 4.8% ABV | 28 IBU | 30 SRM
Everyone's familiar with the stout style – dark, delicious roasted malts – but what makes it MILK stout? 
It's the addition of lactose sugar which the yeast can't ferment, resulting in a slightly sweet finish and a more viscous mouthfeel. Hopped with UK East Kent and Northern Brewer and fermented with S-04. Great on either nitro or CO2.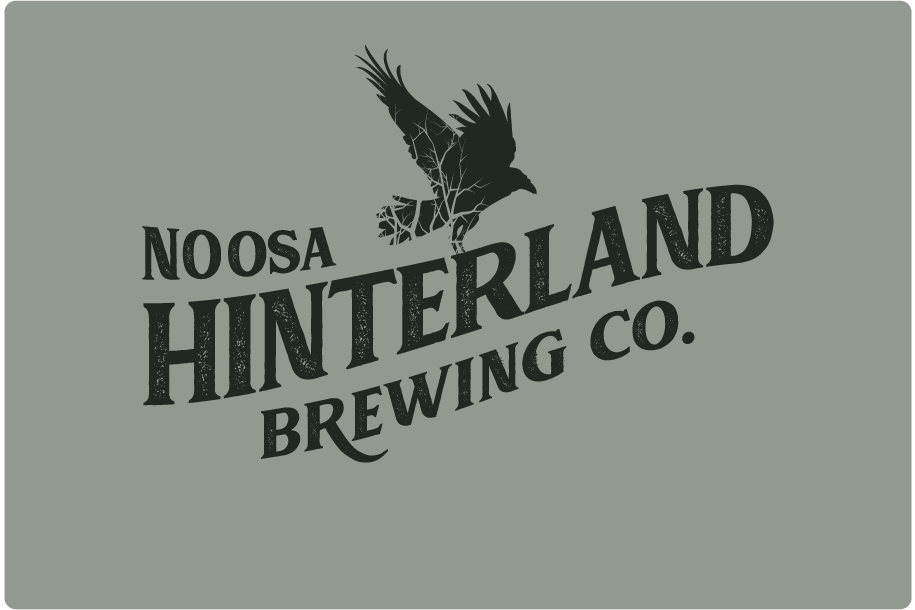 NZ Pale Ale – 5.3% ABV | 34 IBU | 6 SRM
We don't like "meh" Pale Ale at NHBCo, and our latest Pale continues the punchy style that we like to offer. 
Our usual Pale Ale malt backbone has this time been hopped with plenty of NZH-107 and our favourite Galaxy for lots of tropical, stonefruit and passionfruit notes.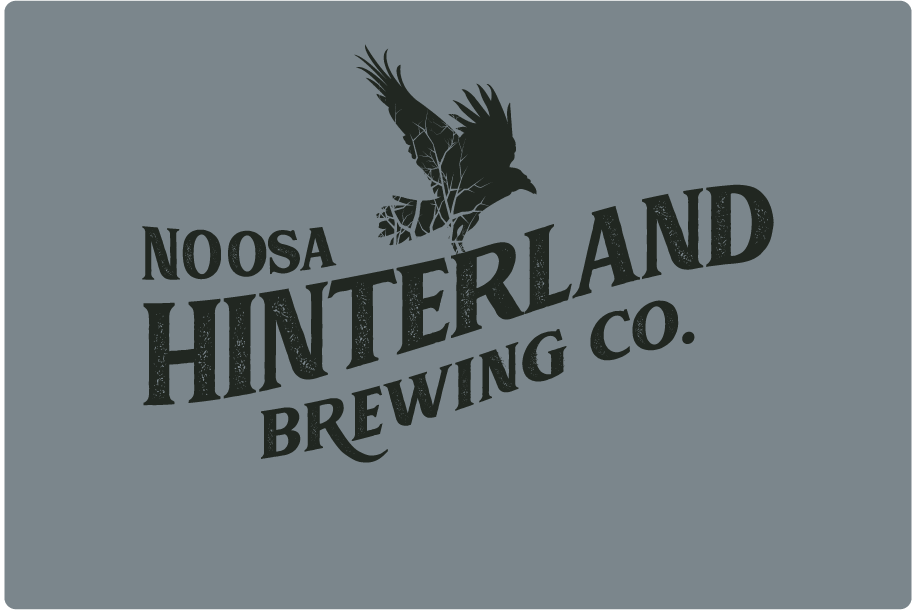 American Wheat Beer – 3.5% ABV | 22 IBU | 4 SRM
Our current mid-strength is clean, refreshing American Wheat beer with 30% wheat in the grain bill and American hops that finish with a mild citrus flavour burst. 
You don't have to go low flavour to get low alcohol.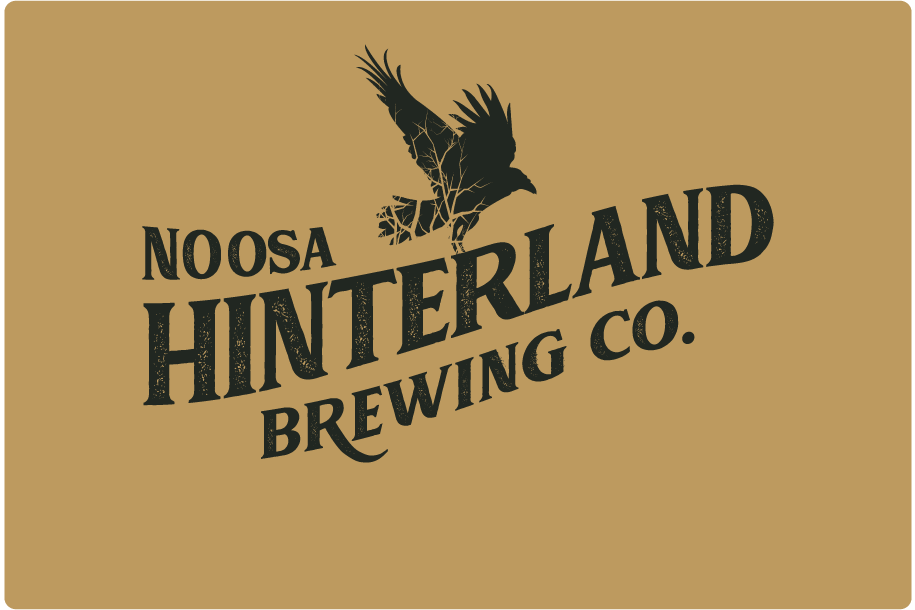 Hazo's IPA – 6.5% ABV | 53 IBU | 10 SRM
Our inaugural collaboration beer is the winner of the Noosa Home Brew Club vs Sunshine Coast Amateur Brewers (SCABS) ANZAC IPA competition.  Hazo worked with us on refining the recipe and came in and brewed with Jesse on brew day. 
Coppery-gold coloured, full bodied with a hefty bitter backbone, the late addition hops bring aromas and flavours of tropical and stone fruit up front, resinous hiding up back
Kaffir Lime Saison – 3.9% ABV | 20 IBU | 2 SRM
What happens when the landlord comes up to ask "Does anyone want some limes?" and the Brewer says "Can we have them all?!" 
Saison is a light-drinking Belgian ale with characteristic phenols and esters from the strain of yeast.  The zest of the limes were added at whirlpool stage and the zesty bitterness complements the white-pepper phenols from the yeast to give an alternative perspective on what a "beer" is.  If you like a saison, or if you don't like the traditional flavours of hops, give it a go.
All of the Noosa Hinterland Brewing Co. beers are brewed on site by 
John (Assistant Brewer) and Jesse (Head Brewer).
All of our beers are unfiltered and unfined.